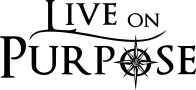 Congratulations… Your application has been successfully submitted
Step 01 Complete: Fill Out Application Form
50%
Next, we would love to chat with you for a few minutes to setup your next steps.
The team we've assembled dedicates their time and resources to helping you achieve your individual goals as quickly as possible.
You're almost there…
STEP #1: First, fill out your application form. You've just completed!
STEP #2: Next up is your telephone interview. Don't wait for us to call, you can speed up the process by calling us at 385-225-9748
CALL NOW TO SPEAK TO A CONSULTANT
Code: DPJCI
Copyright © 2022 Dr. Paul Jenkins